Clicksign's activation
When you buy Clicksign, you will get an activation code in the email address that you have provided us. The key enables the Clicksign's electronic signature functions.
You have to follow the following process:
1. Choose the entry in ClickSign menu, "Setup":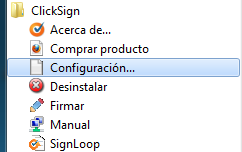 2. Inside of options dialog, choose the tab "Activation"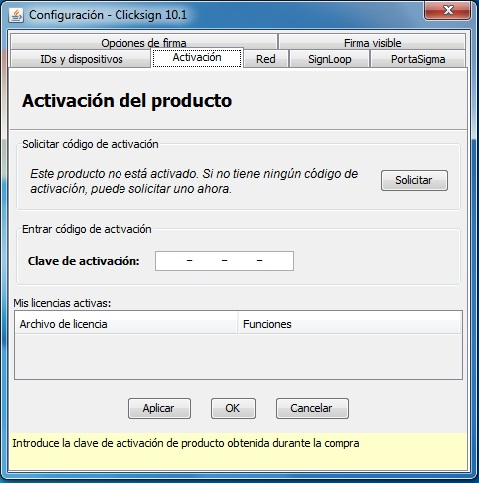 3. Write the key that we have provided you on the edition field avilable.
4. Click "Apply" on the dialog to conclude the activation and start to use the electronic signature functions of ClickSign.
WARNING:
The activation is performed over the machine's active network connection. That means that if you do it using a 3G modem connection, the license only will work when Clicksign connects using that 3G modem (in that case on any machine)