Clicksign installation
Double click over the provided executable to start Clicksign installation process. Once you have installed ClickSign you will be able to perform document digital signature. Clicksign performs an easy electronic signature process.
The following screen will be shown.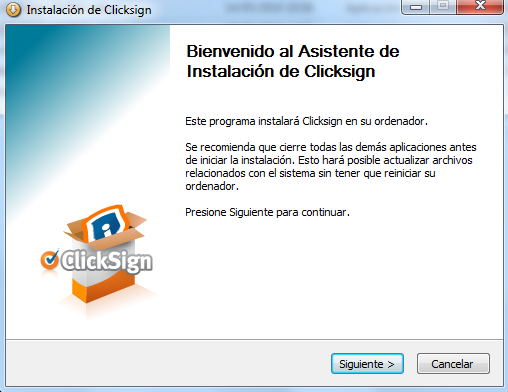 Click "next" to start the Clicksign installation.
If Java is not installed in your machine the following message will be shown. Press "OK" to go to the official Java site and download and install it. You should not proceed with the installation until you have installed Java.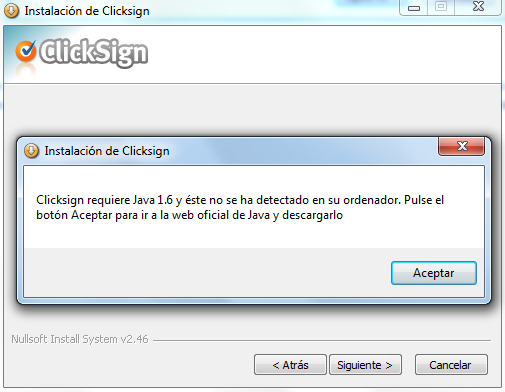 Please, read the license agreement and press "I agree" to continue.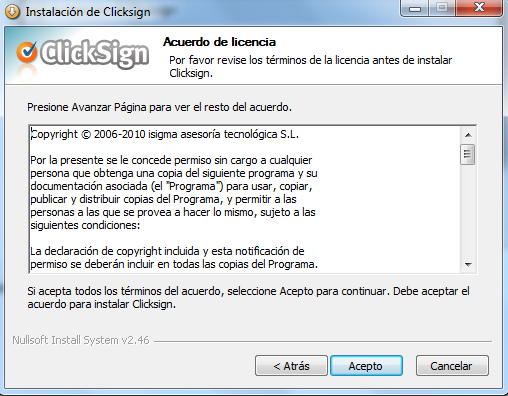 Set the application's installation directory destination or leave with default. Press "Install" to start the process.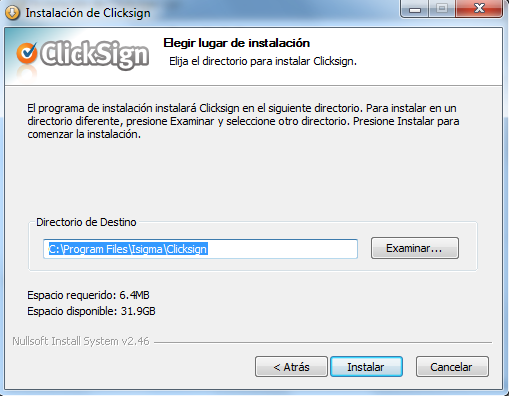 Press the "finish" button to finish the installation.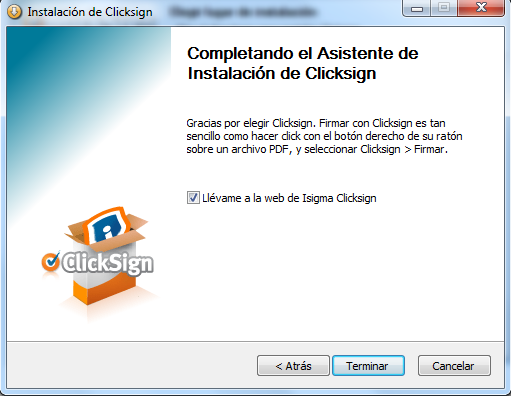 Sometimes Clicksign will ask you for restart the machine before you can use the application.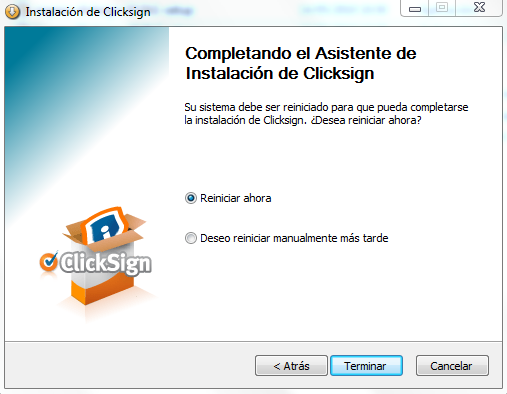 Once you have activated the application you will be able to start to sign documents with ClickSign.